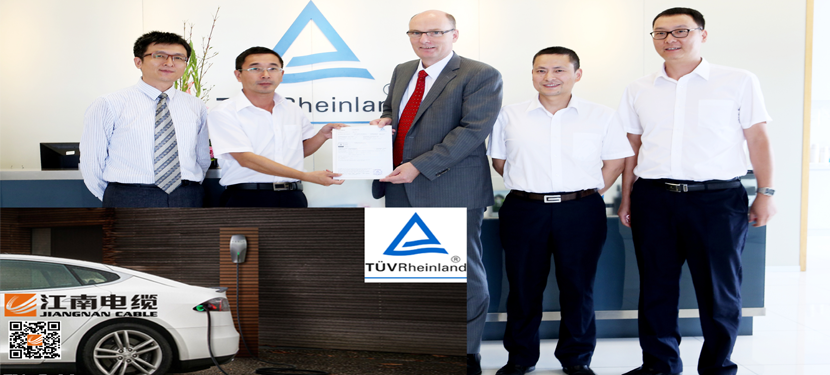 From Rhine Technology (Shanghai ) Co., Ltd, we can know that Jiangnan Cable electric vehicle charging cable have gotten the verify of Rhine technology certification center.
One of biggest certification organization of product and quality, Rhine Technology (Shanghai ) Co., Ltd can provide services of product certification, sea and land transport, mechanical engineering, information technology, financial and heath services.It is widely accepted by German and Europe and is known that the design of TÜV is a specialized made mark of safety certification.After the products through certification, the German TÜV will forward to query the qualified components suppliers rectifier factory recommend these products; In the process of the whole machine certification, who got the TÜV logo components may be exempted from inspection.
As a manufacturer owning electric charging station TÜV authentication certificate, Jiangnan Cable can occupy advantage in the field of new energy car, and it can also go to a new level in research and invention of technology project.