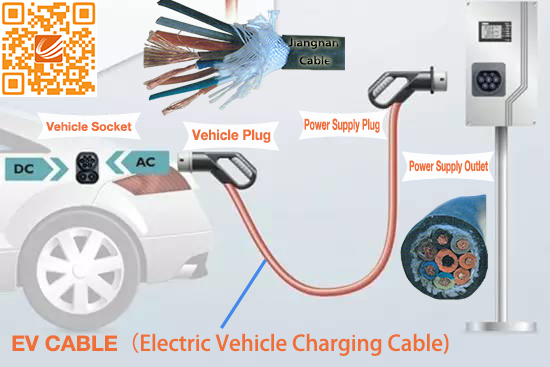 With the electric car has gradually become the representative of the new energy vehicles,with the requirements of the cable of the electric car charging point are also growing.
Wuxi Jiangnan Cable Co.,Ltd. is succeed in producing the Electric Vehicile Charing Cable,and pass the TUV Certificate Of Standard 2PFG 1908.
Jiangnan Cable Pass the TUV Certificate Of EV Cable at 2015-05-27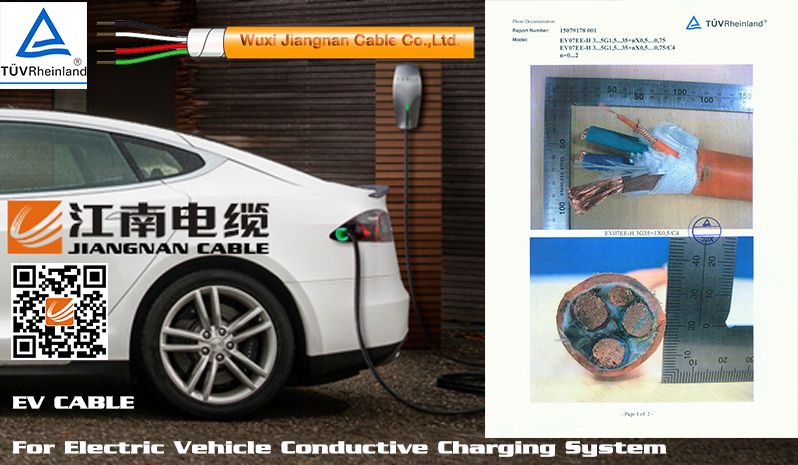 EV Cable's Application
Electric Vehicle Charging Equipment ; Cable For Electric Vehicle Conductive Charging Systems
EV Cable's Chracteristic
Excellent Flexible,
Good Tear Resistance,
Cold Resistant,
Wear-Resistant,
Oil Proof,
Acid and Alkali Resistant,
Water Tolerant,
UV Resistant,
Vehicular Pressure Resistant,
Bending Resistant
What is the Construction Details  Of EV Cable?
Type: EV07EE-H
Ambient Temperature: -25℃ to +50℃
Material Of Conductor: Plain Copper Wire,Class 6 Of EN60228
Material Insulation: TPE 5001
Material Of Covering Sheath: TPE 5203
Screen Of Signal And Control Core: Color is Orange
Material Of Metal Screen Over Signal And Control Core: Plain Copper Wire
Material Of Sheath: TPE 5203